The 100 Day Challenge - Gary Ryan Blair's
Produce Results In 100 Days!
Have you OR your employees got goals but find you are struggling to make them happen?
Is progress a lot slower than you would like?
Would you love a coach but want to spend very little?
If so, I'd like to tell you about Gary Blair, the man who can help.
---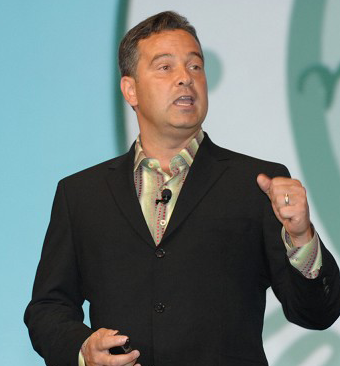 I first came across Gary Ryan Blair in 2011. I was immediately impressed. As the leading Goals Coach in the U.S his infectious enthusisam for helping people be the best they can be, resonated deeply with my own purpose in life - to help people achieve their goals too.
I was curious to find out more and to see if his renowned 100 Day Challenge program would be something that I could recommend to others. Individuals who do not want to spend a lot of money on a coach - but want help to achieve their goals, OR businesses, eager to find a new way to support their employees achieve their goals.
I was fascinated. I found out that over 40,000 people from all over the world had undertaken Gary's 100 day challenge.
That is phenomenal. And that included employees in some of the largest companies in the world.
Household names like
Xerox
IBM
FedEx
Kraft
Subway
Verizon
Hewlett Packard
So I knew I wanted to and needed to, test it for myself!
And I have to say I was not disappointed.
My Review
---
The 100 Day Challenge programme is simple to follow and it works.
Here's what I really like about it.
1. It forces you to think afresh about what your top goals are.
2. You then have to write them into the system and submit them!
You also know at the outset how important it is to commit to them 100%
I liked the free goal setting toolkit - lots of good information and an excellent basis for planning.
3. Each day a 3-4 minute video popped into my inbox and that video both reminded me I needed to take steps on my goals that day and that all things are possible through neverending focus, commitment and action.
The videos were also excellent in quality.
4. Each day you are asked to write into the system exactly what action steps you are planning to do that day. The steps never need to be big but this way you know every day you are making progress on your key goals.
5. You learn a lot. Although I am an expert on goal accomplishment and strategies for high perfomance I never stop learning and all of my days are always focussed on making progress.
6. The videos cover 100 different topics - all of which are key elements to success.
Here are a just a few:-
Raise The Bar
Create a breakthrough
No More Excuses
Be resilient
The Power of Focus
Excellence Always
Results are everything
And many many more.
7.There are frequent 'After Action Reviews', sessions providing the opportunity to take time out to review the lessons, measure progress to date and refine plans as necessary for the future.
8.There is also a forum you can go to where other participants, all inspired by excellence and achieving more, can offer their advice and help.
9.Your motivation and learning are spread across a three month period and are sustained.
One hundred days is a long time to have a 'coach' by your side and I will admit I did not write my daily action steps into the system EVERY day. But I did write them into my paper diary. And I committed to achieving them.
10. I loved it. Gary Blairs 100 day challenge programme worked for me and I realised it has the power to work for so many people personally or professionally in so many different situations.
All you really need is to speak english, be able to read, and to be able to type your action steps onto a webpage. Doesn't get simpler than that!



Here's what worked less well.
1. I did not put a half day aside to begin on day 1.
I obviously missed something because I had not expected that I would need to watch several starter videos and listen to a few MP3's altogether before I began.
They were all informative, inspiring and very worthwhile. But do plan for this before you begin!
2. 100 days is a lot of time. I was not able to watch a video every single day but If I skipped one I just made sure I played it before I watched the next one.
3. It is not the same as having a coach in the flesh. But it is tremendous value for money and there is no doubt it inspires, teaches and helps you get results in a very short time.
Who is the programme for?
---
I would never recommend anything unless I know it works. And The 100 Day Challenge programme does work.
It works for:
Individuals

Who want to achieve one particular goal , OR a number of goals, who know their goals will take time and comprise of many steps, and appreciate the value of discipline and the incredible power of having support in the form of a coach.

Businesses
Who want their employees to be much more productive, much more effective and to driven by their goals.

If you do plan to run this in your company you can book me to run a workshop at the start so your employees are clear about what you expect, what they should expect from themselves and are clear on the results they can expect to see at the end of the three months.

Whilst I love to do this and it builds huge clarity and commitment from the outset this is a bonus not a necessity.

People who are feeling challenged right now

Maybe you are unemployed?
,
Maybe you are trying to set up your own business to spring back from redundancy?
,
Maybe you are just feeling down?
,

Whichever, if you are feeling challenged, this programme will help you turn around your life, you simply need clear goals and to be willing to put in the work.
My Conclusion...
---
In conclusion - I highly recommend Gary's 100 Day challenge and I think it is an absolute bargain for the price.
I have seen many programmes that promise the earth and don't deliver because the content and the process is poor.
That is not true of this.
If you have results you really want to achieve in the next 100 days I do truly recommend this...
Just one more thing. Even if you don't want to begin today,I suggest that you start by downloading his free Goal Setting Toolkit. anyway. That at least will get you started.