'The Next Level'
Produce Serious Change in 8 weeks
Revenue?

Profitability?

Productivity?

Performance?

Clarity?

Energy?

Purpose?
Are you a successful professional or business leader?
Have you continuously invested in your learning and development?
Are you ready to move to 'the next level'?


What is 'The Next Level'?
---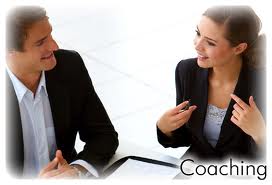 'The Next level' is an individually tailored, one to one executive development programme, designed for leaders.
You are in the driving seat.
You decide what you want to achieve and what your 'next level' will look like. The programme is designed to help you get there.
Of course, if you are not clear on what 'The Next Level 'would look like for you, that's okay. Getting crystal clear is part of the process.
If you think this programme might improve your performance by perhaps ten percent – something still worth paying for, you couldn't be more wrong.
It has the potential to radically change the business results you are curently getting. Also to teach you the tools and strategies of high performers - strategies that will be with you for ever.
You must however be committed and prepared to put in the work.
If you want to get to 'The Next Level', in your personal and business life and are prepared to do what it takes, then this programme is for you.
Gwenn will be both your teacher and your coach, but she doesn't accept mediocrity or excuses lightly. She will keep you constantly focussed on the results you want and only have your best interests in mind.
So if you are absolutely determined to 'up' your level of performance , call!
But you have to be serious.
What You Will Learn:-
---
'The Next Level' is designed to teach you:-
How to accurately assess your life and business responsibilities as they stand right now.
How to get really clear about what you want.
How to set your goals according to proven research
How to boost your productivity and output every single day - and no it's not more time management.
The new psychology of leadership and the 5 keys you and your colleagues will need for long term 'flourishing'.
The number one strategy to handle inner fears – fears that might otherwise obstruct your pathway to success.
Ten simple strategies to boost your energy levels every day.
How to understand the values that drive your peers, direct reports and customers and why this knowledge is critical to achieving results.
And much more...


How Long Does 'The Next Level' Last?
---
The programme is run once a week for eight weeks.
Each session lasts for two and a half hours.
What Is Your Investment?
---
The key question is what is the value of the results you want?
Please contact me directly here.